There's no substitute for experience.
Since 1962, Gem Oils, a family owned business, combines industry expertise with exceptional technical ability to deliver high quality lubricants competitively in the marketplace. We are 100% committed to providing outstanding customer service.
Every customer relationship is unique and we ensure we do everything to honour that customer experience, and the larger community, in a professional, responsible way.
Based in Cavan with a nationwide service, Gem Oils has a long tradition of offering quality lubricants. Our team of talented and highly skilled professionals undertake to specify and deliver the most cost effective lubrication solution for your business.
But don't just take our word for it, as the facts speak for themselves:
Experienced locally based customer services department.
Dedicated sales team covering all regions
Company owned and operated transport fleet.
Largest storage capacity for lubricating oils in Ireland.
A commitment to Quality – ISO 9001 company
Our team represent knowledge, experience & innovation
Gem Oils' reputation is directly attributable to the high quality of its employees.
We focus on the qualities that really matter—knowledge, experience, and innovation. This, in turn, contributes to a cohesive team spirit that focuses on product and customer service excellence.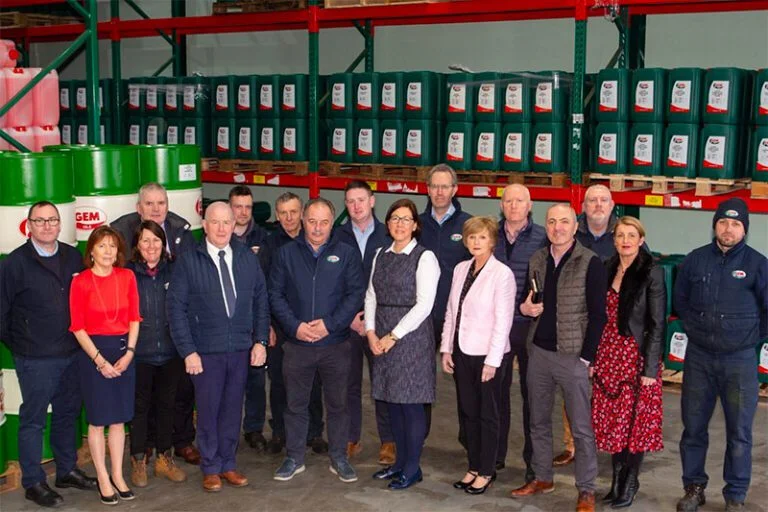 Associated Products & Services
The Gem Oils team is always willing to go the extra mile for our clients. It gives us particular satisfaction when our clients take the time to acknowledge their satisfaction by providing us with their testimonials and you can take their word for it!
Maguire International Ltd
Homespan & Spantherm Flooring
POC NI Distribution Ltd., Markethill, Armagh
Bates Oil, Ardcavan, Wexford